Here comes the spring - ClubLeabhar.com's new series!
Maybe it's too early to mention the spring, but it's certainly never too early (nor too late) to read a good book. Whether you're sitting in front of the fire of a winter's night as storm Henry rages outside, on a park bench on a fresh, sunny spring day or on a bright, sandy beach in Spain on your holidays, we have stories for you that will make you forget the weather altogether.
In this ClubLeabhar.com series we have another fine mix of novels and short stories, of serious works and fun tales, of adventure and reflection, and of classics and new works.
The ClubLeabhar.com project is run by Gaelchultúr and funding is provided by Clár na Leabhar Gaeilge (Foras na Gaeilge). Since ClubLeabhar.com was established in late 2009 its aim has been to encourage people, both in Ireland and around the world, to read Irish language books. Individuals can become members of this online book club but we also want to encourage the members to get together in various locations, both in Ireland and elsewhere, to discuss the books featured on the site.
Each month, club members have access to English translations of the most difficult words and phrases contained in that month's book and they have an opportunity to express their opinions of the work on the site's forum. On top of that, a review podcast is made available each month, containing a lively, entertaining discussion of the Book of the Month.
If you are not already a member of ClubLeabhar.com, you can become one straight away by click on this link. Membership is free and it only takes a moment to join. You will then have access to the glossaries, interviews and extracts from all of the books that have been chosen so far.
January–June 2016 series
January:
Caillte i gConamara: Scéalta Aniar/Lost in Connemara: Stories from the Irish
selected by Brian Ó Conchubhair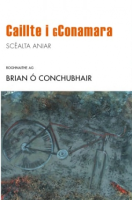 A collection of short stories, compiled by Brian Ó Conchubhair in 2014, will start off the spring series this year. Caillte i gConamara contains stories by five different authors as well as English translations of those stories, some of them translated by the authors themselves, some by others. There is also an introduction in both languages by Ó Conchubhair.
As the title of the book implies, Connemara is what binds the stories of this collection together. The five short story writers – Pádraic Ó Conaire, Máirtín Ó Cadhain, Pádraic Breathnach, Joe Steve Ó Neachtain agus Mícheál Ó Conghaile – are Connemara-folk, born and bred, as are the main characters in their stories. It's not an idealised image of Connemara we get in this collection, therefore, but an image of the hardship, suffering and heartbreak that these authors witnessed around them in their homeplace.
February:
Aisling nó Iníon A
by Éilís Ní Dhuibhne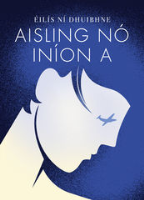 February's book of the month is a newly-published modern novel by Éilís Ní Dhuibhne that tackles some controversial issues that are very topical at the moment.
The main character of the novel – the titular Aisling – is a Dublin teenager who has been raised in a very conservative and traditional family, and is beginning to question her mother's right-wing ideals. As the conflict between them escalates, a horrific event turns their lives upside down and they both begin to question everything they used to believe in.
March:
Seacht mBua an Éirí Amach
by Pádraic Ó Conaire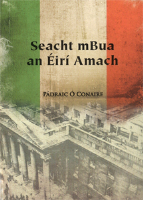 There will be many commemorations going on this March, which marks the 100th anniversary of the Easter Rising. To commemorate this event, ClubLeabhar.com has selected a book by one of our greatest writers.
When Seacht mBua an Éirí Amach was first published in 1918 it was Pádraic Ó Conaire's own celebration of the events of the 1916 Rising. There are seven stories in total in the collection, seven stories about characters whose lives were permanently affected by the those events. Some of Ó Conaire's best work is in this book.
April:
Scáil an Phríosúin
by Anna Heussaff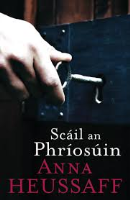 Put on your deer-stalker hats and grab your pipes – we have a mystery for you this April! Scáil an Phríosúin is the third detective story from the pen of Anna Heussaff, and she appears to be going from strength to strength – this novel won the Oireachtas prize for best novel in 2015.
The murder of a young women in Kilmainham Prison sends former journalist Aoife Nic Dhiarmada and the young Garda Réamonn Seoighe back to work, as they try to find the unknown murderer. There is a twist to the story, however, as another young woman was murdered in the same prison cell – in the 19th century. Is there a connection between the two murders, or is it simply a coincidence? Follow the two detectives as they attempt to put the clues together and solve the mystery.
May:
Dílis
by Réaltán Ní Leannáin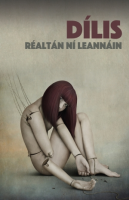 We have another collection of short stories for you in May, but where Seacht mBua an Éirí Amach is set at the beginning of the twentieth century, Réaltán Ní Leannáin's Dílis brings us back to the modern day.
A loyal woman betrayed, another coming to terms with rape and her stolen childhood. Children carrying secret parcels and a man reflecting on his life as it comes to an end. In the pages of this book, readers will find love, heartbreak and revenge, death and sadness, the innocence of youth and the loss of that innocence.
Life has many twists and turns, and that is exactly what we witness in this multi-faceted work.
June:
Réics Carló ar Oileán Mhanann
by Cathal Ó Sándair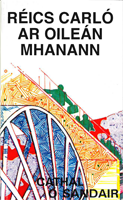 It's been twenty years since the passing of Cathal Ó Sándair, the most prolific and best-selling writer in the Irish language in the 20th century who had 118 books published between 1943 and 1967 and another two in the 1980s. He tried many different genres - detective stories, science fiction, historical fiction, school stories, etc. – and it is said that he sold half a million books over the years.
Réics Carló ar Oileán Mhanann (1984) was the last book by Ó Sándair to be published and it featured Dublin detective Réics Carló, Ó Sándair's best-known character. In this edition in the series, the detective, his assistant Brian and daughter Fionnuala are on holidays in the Isle of Man when a murder is committed. Will they be able to find the murderer, and does Réics Carló's old nemesis, Randa Dal, have something to do with the crime?
We hope you enjoy this fun mystery, which heralded an end to the many adventures of Réics Carló.